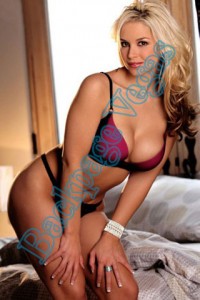 If you are from Vegas, or if you are going to be visiting in the near future, seeing a professional show may be on the docket for your list of experiences to indulge in. This show has it all, and it will have you roaring with laughter as well as stumped with bewilderment. Here are some reasons why Absinthe is a must-see show.
The Vulgarity Will Leave You In Stitches
If you are offended by the F word, this is not the show for you. The profanities slip out quite often, but just at the right moments so that they have an impact on the material they are being used to describe. It's all part of the show and the overall atmosphere of the performance and the words really do make a difference in the aura you will feel throughout the session. The way the words are intertwined into the show helps to set the tone, which is uproarious and a great deal of fun for all who are involved.
The Commentator Will Hold Nothing Back
Your host for the evening, along with his sidekick, has a knack for using the audience as part of the show. There is no racial, sexual, or religious topic off the table…if you are sitting in the first few rows, you are definitely in the running for being made fun of in some way or another. If you do not have a thick skin, this might not be something you would like and you may want to consider getting seats a few rows back so you are not in the line of fire. If you do, you will find this portion of the show hilarious.
Actions Will Surprise You Throughout The Performance
With all kinds of stunts intertwined into Absinthe's storyline, you'll be sure to ooh and ahh more often than not. Sometimes these actions are done without warning, making you surprised when you see what is actually unfolding before your eyes. From trapeze artists to tightrope walkers, you'll be witnessing plenty of action that will have you wondering, "How did they do that?". The performances are switched out periodically, so if you see the show one night, you might not see the exact thing the next night. Of course the commentating will be different as well.
If you are looking for something different to do while in the area, check out Absinthe and be prepared to laugh the night away. This show features plenty of stunts to keep you gasping, as well as sexual undertones and naughtiness to keep you laughing at any given time. Performances are held in front of Caesar's Plaza and tickets can be purchased online. Get yours early as this show is extremely popular and tends to sell out quickly.